Living with Diabetic Retinopathy: Coping Strategies and Support
Living with Diabetic Retinopathy: Coping Strategies and Support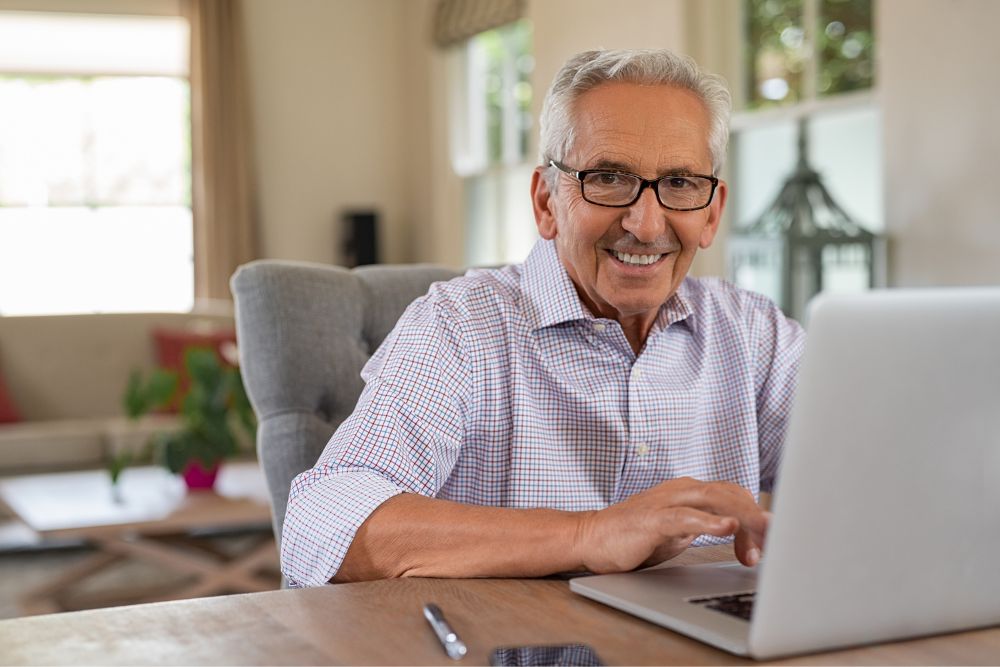 Diabetic retinopathy is an eye disorder that causes damage to the blood vessels in the retina (i.e., the light-sensitive tissue at the back of the eye). The condition is a leading cause of blindness in adults, particularly if left untreated. In diabetic retinopathy, the retina's small blood vessels are damaged due to prolonged blood sugar elevation levels. Symptoms of the disorder may include distorted vision, the inability to distinguish colors, dark spots or floaters in the field of vision, and vision loss in advanced stages.
Coping Strategies Study
A study in the UK looked at a series of coping strategies for how people effectively manage diabetes-related sight problems. The trial included 57 people who talked about how they coped with vision loss, both practically and emotionally. In the study, 64% of participants used "problem-based" coping mechanisms, "including:
Exploring education
Problem-solving
Maintaining independence
Passive coping (disengaging with the stressor by avoiding, denying, or withdrawing)
Making changes to accommodate the level of functioning
Active coping (e.g., seeking information, social support, professional help, changing environments, planning activities, and reframing the meanings of problems)
Healthy diet and exercise
According to the study authors: "Some strategies are likely to improve functioning and decrease distress, whereas others are expected to reduce immediate distress while perpetuating this in the longer term."
Coping with Diabetic Retinopathy
Living with diabetic retinopathy is often challenging, but the disorder can be managed effectively by employing positive coping strategies and seeking support. Managing diabetic retinopathy and coping with the condition is easier when incorporating coping strategies and resources.
Educate Yourself: Learning about the symptoms, progression, and treatment options of diabetic retinopathy can empower you and help you make informed choices and take effective actions. Studiesshow patient education effectively motivates a person's action and implementing diabetic retinopathy self-management behaviors such as diet and medication compliance. Education was also found to be a foundation for diabetic retinopathy prevention and management.
Get regular comprehensive eye exams: Have regular eye exams with a retina specialist trained in diabetic eye care. In addition to detecting changes in your eyes, comprehensive exams can enable early intervention if needed, which lends itself to better treatment options.
Manage Your Blood Sugar: Eating a healthy diet, exercising regularly, and staying committed to your diabetes management plan to maintain healthy blood sugar levels is a self-empowering method of coping with diabetic retinopathy. The progress of diabetic retinopathy can be slowed down by maintaining stable blood sugar levels.
Maintain Blood pressure and cholesterol control: Diabetic retinopathy symptoms are exacerbated by high blood pressure and high cholesterol levels. It's important to monitor your blood pressure and have your cholesterol levels checked regularly and follow your healthcare provider's recommendations for long-term management.
Comply With Your Medication Regime: Maintaining medication compliance for controlling blood sugar enables you to participate in being part of the solution to slowing the progression of the disease.
Change your lifestyle: Integrate healthy habits into your lifestyle, such as quitting smoking, weight, and stress management. The changes you make to your lifestyle can positively affect your health, including eye health.
Utilize vision aids and technology: Learn about assistive devices, such as magnifying glasses, large-print materials, and audio-assisted devices to help compensate for vision loss.
Seek emotional support: Managing your emotional well-being can be difficult when you live with a chronic condition and particularly one in which you worry about permanent vision loss, such as diabetic retinopathy. Reach out to a family member, friend, or mental health professional if you need emotional support.
Find a support group: Attend in-person or online support group meetings to regularly connect with others who are living with diabetic retinopathy or vision loss. Consequently, when you share your challenges and emotional and physical experiences of living with the disorder, you will likely feel empowered and connected.
Explore options for rehabilitation services: People with diabetic retinopathy who have a significant vision impairment that impacts their daily activities may consider rehabilitation services offered by low-vision specialists. These eye doctors specialize in developing strategies for maximizing your remaining vision and increasing your independence.
Working closely with your healthcare team, such as a diabetic care provider and your retina specialist, to create an individualized plan of care for managing diabetic retinopathy is a powerful coping strategy. Your team can guide and support you during the long-term treatment or prevention of the disorder.
Schedule a Comprehensive Diabetic Eye Exam
Diabetic retinopathy must be diagnosed and treated early in the disease process to manage the disorder and prevent vision loss effectively. A comprehensive eye exam should be scheduled regularly for people with diabetes to monitor their eye health. Several treatment options are available, including laser therapy and medications that decrease swelling or repair abnormal blood vessels. Contact us today at Retina Associates Inc. to schedule your eye exam.