Managing Retinitis Pigmentosa
Managing Retinitis Pigmentosa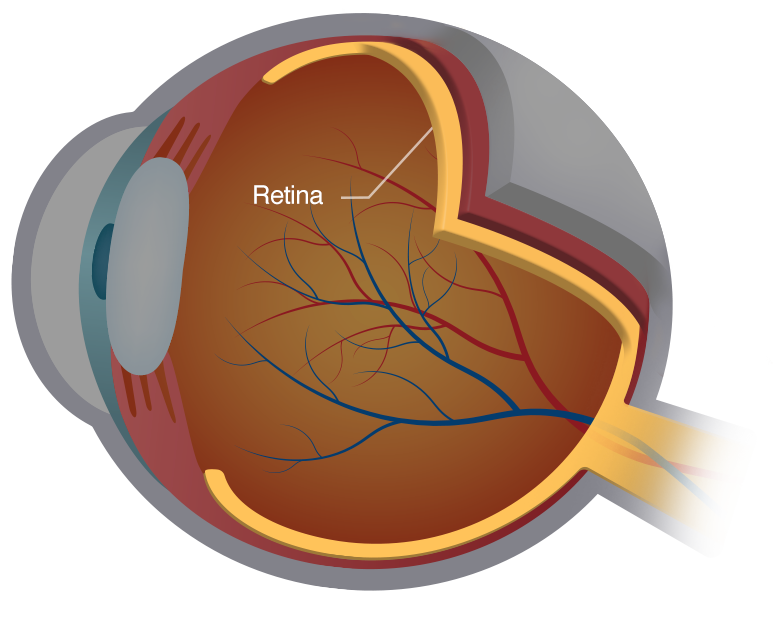 Retinitis pigmentosa is one of a number of retinal conditions that can lead to vision impairment. This genetic eye disease specifically causes damage to the rods and cones, which are two types of photoreceptors within the retina. Retinitis pigmentosa often progresses gradually, but as it worsens, patients may suffer from night blindness, followed by a loss of side vision.
Unfortunately, there is no cure for retinitis pigmentosa. However, the experienced team of ophthalmologists at Retina Associates, LLC do offer retinitis pigmentosa treatments that help our Kansas City, MO patients control the condition. By managing retinitis pigmentosa, our doctors can slow the progression of this disease and maximize remaining vision for our patients.
Symptoms
Because retinitis pigmentosa is a genetic condition, it is often present from childhood. However, it can be many years before the disease progresses to the point that symptoms are noticeable. Most often, symptoms develop in early adulthood.
The most common signs of retinitis pigmentosa include:
Difficulty adjusting to low-light conditions
Loss of peripheral vision
Difficulty making out fine details
Diminished colors
In most cases, night blindness and peripheral vision will be affected long before colors and central vision are impacted, but there are rare cases in which symptoms develop in reverse order.
Slowing Disease Progression
Currently, there is no therapy that is known to cure retinitis pigmentosa, or reverse the damage of this condition. However, some of the most recent research suggests that it may be possible to slow down the progression of retinitis pigmentosa so that patients can maintain their vision longer.
There are two supplements that can be effective in slowing down the advancement of retinitis pigmentosa: vitamin A and lutein. Both of these supplements have long been known for their overall eye health benefits. But research suggests they can be especially beneficial for our Kansas City patients with retinitis pigmentosa. Since this disease tends to progress pretty slowly as is, slowing the progression even further may help significantly in delaying advanced vision loss.
Maximizing Vision
One of the most important ways that individuals with retinitis pigmentosa can manage the condition is through maximizing whatever vision they have remaining. A simple way to protect the eyes is by wearing sunglasses whenever outdoors. Sunglasses block out harmful UV rays and can make the eyes less sensitive to light.
There are also several low-vision aids and adaptive devices that can enhance vision so that those with retinitis pigmentosa can continue to perform basic daily functions. Our experienced eye doctors can recommend devices that will be most appropriate for each of our Kansas City patients, based on their unique needs.
Some of the vision aids that may be prescribed to assist patients suffering from retinitis pigmentosa include:
Telescopic or magnifying lenses
Night vision scopes
Retinal implants
Learn More
At Retina Associates, LLC, our experienced team of eye doctors offer personalized care to help patients preserve the health and function of the eyes. If you are interested in learning more about our services, including treatment for retinitis pigmentosa, contacts us at your earliest convenience. You can also schedule an appointment with one of our doctors by calling (913) 831-7400.