Retina Health and Lifestyle Choices: How Habits Affect Your Vision
Retina Health and Lifestyle Choices: How Habits Affect Your Vision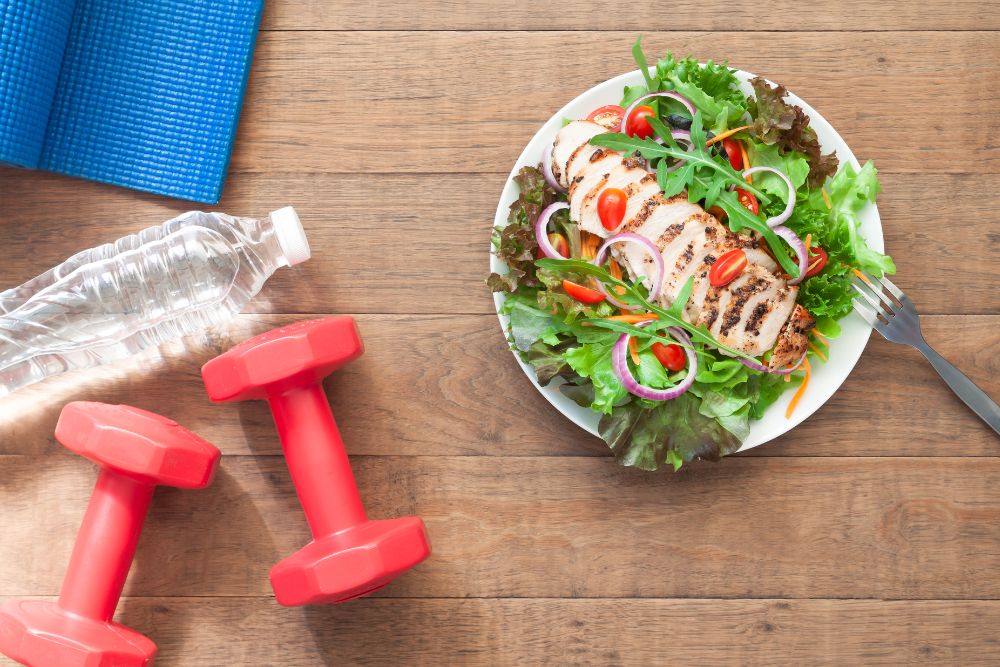 The health of your eyes and vision can be significantly affected by your daily routines and lifestyle choices. Several factors, such as diet, exercise, smoking, and sun exposure, can influence the health of your retina (i.e., the light-sensitive tissue at the back of the eye that transmits visual messages to the brain). You can impact your vision health in various ways based on your lifestyle choices and habits.
Diet
Maintaining vision health requires a healthy diet, rich in vitamins, minerals, and antioxidants. By eating with vision health in mind, you can reduce your risk of developing various eye conditions, including cataracts, glaucoma, and age-related macular degeneration (AMD). Some foods that are associated with maintaining healthy vision and retinal health include:
Carrots – Carrots contain beta-carotene, a nutrient used by the body to make vitamin A. Vitamin A is an essential nutrient for eye health.
Bright-colored fruits and vegetables – Red and orange fruits and vegetables, such as red peppers, oranges, and strawberries, are rich in vitamin C, an antioxidant that may protect against cataracts.
Dark leafy greens – A variety of dark green leafy vegetables, including kale, spinach, and broccoli, contain the antioxidants lutein and zeaxanthin. The retina contains high concentrations of lutein and zeaxanthin, which protects the retina from blue light damage.
Oily fish – Wild-caught oily fish, including salmon, sardines, herring, anchovies, mackerel, black cod, bluefin tuna, halibut, whitefish, cobia, and striped bass, are high in a healthy type of fat called omega-3 fatty acids. A diet rich in omega-3 fatty acids can help prevent dry eyes and promote retinal health.
Other foods that contain high levels of nutrients that support eye health include:
Citrus fruits
Nuts
Seeds
Beans and legumes
Sweet potatoes
Squash
Brussels sprouts
A healthy diet also includes avoiding certain foods, many of which can lend themselves to an increased risk of various chronic diseases. Foods to avoid include:
White flour-based foods (e.g., bread, pasta, etc.)
Foods and beverages high in sugar
High fructose corn syrup
Processed foods
Foods high in trans fats, saturated fats, and/or nitrites.
Eye Supplements
Some nutritional supplements are recommended to support eye health, including:
Vitamins C and E
Vitamin A
B vitamins (e.g., thiamin, niacin, and riboflavin)
Omega-3 fatty acids
Zinc
Lutein and zeaxanthin
As a result of these nutrients, the retina may be protected from oxidative stress, which occurs when there are too many free radicals. An abundance of free radicals can cause retinal cell damage. Protecting the retina from oxidative stress may reduce the risk of AMD and cataracts.
Exercise
Moderate aerobic exercise promotes overall health and healthy blood circulation in the eyes, ensuring the retina and other eye structures receive adequate oxygenation. By staying active, you can help stave off eye disorders such as AMD, glaucoma, and diabetic retinopathy. Aiming for about 30 minutes of exercise 5 times a week is a good goal for maintaining vision health.
Avoid Smoking
The harmful chemicals found in cigarettes can damage the retina and iris and increase certain eye disorder risks tagrte: true, such as the risk of uveitis, glaucoma, cataracts, and retinal detachment. Smoking is harmful to the eye for a number of reasons, including doubling your risk of having a retinal detachment (a serious medical emergency) and increasing the risk of getting diabetes and diabetic-related vision conditions.
Protect Your Eyes from the Sun
The sun's ultraviolet rays can increase the risk of cataracts and AMD if the eyes are exposed for a prolonged period. Make sure you wear sunglasses that block both UVA and UVB rays. Additionally, consider wearing a wide-brimmed hat for added protection when outdoors.
Schedule Regular Eye Exams
Perhaps one of the most important steps in maintaining your eye health is scheduling regular eye exams so that potential issues can be detected, diagnosed, and treated as quickly as early as possible. Early intervention can address preventable vision loss from conditions such as detached retina. Contact Retina Associates Kansas City to request an eye exam appointment today.