Retinal Disease Statistics
Retinal Disease Statistics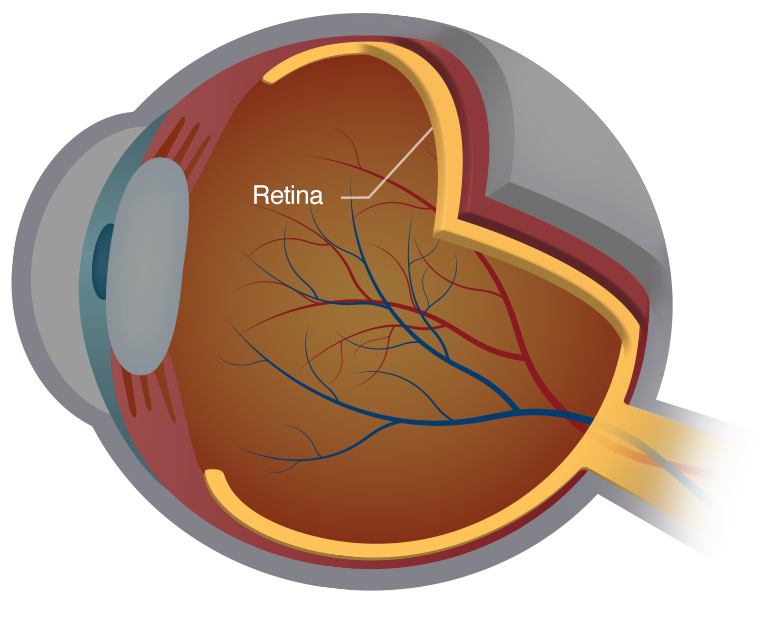 Your retinas are essential for great eyesight. Unfortunately there are
different retinal diseases and general health conditions that can lead to vision loss
. The **Kansas City, MO** eye care specialist at Retina Associates can help prevent the loss of vision and potentially improve your eyesight using modern eye care techniques.
We feel that statistics can tell a compelling story about health, wellness, and vision. With that in mind, let's look at some numbers related to retinal diseases and health problems affecting vision.
Macular Degeneration
Also known as age-related macular degeneration, macular degeneration is a leading cause of vision loss among those of advanced age. The condition involves the deterioration of the middle portion of the retina, which is known as the macula. There are two kinds of macular degeneration: wet AMD (90 percent of all cases) and dry AMD (just 10 percent of all cases).
The Macular Degeneration Partnership estimates that there are 200,000 new diagnoses of AMD annually. According to figures from the Bright Focus Foundation, an estimated 11 million Americans suffer from macular degeneration.
Retinal Disease and Diabetes
Over time, diabetes can have a negative impact on the health of your eyes, leading to vision loss that is potentially irreversible. These diabetes-related conditions that affect your vision typically impact the blood vessels of the retina.
The National Eye Institute notes that 7.7 million Americans suffer from diabetic retinopathy. By the year 2030, this number is expected to increase to 11.3 million. Roughly 45 percent of people with diabetes suffer from some degree of diabetic retinopathy.
The most common form of diabetic retinopathy is called diabetic macular edema (DME). JAMA Ophthalmology estimates that 745,000 Americans have DME.
Retinal Tears and Detachment
Retinal tears and detachment involve the retina coming loose from the back of the eye. These small holes or rips in the retinal tissue can result in permanent vision loss of the problems are not treated in a timely manner.
According to a study in American Family Physician, the average American has a 1 in 300 chance of experiencing retinal detachment during their life. If it does happen, the condition typically only affects a single eye. Just 7 percent of retinal detachments affect both eyes at the same time.
Retinal Vein Occlusion (Eye Stroke)
Also known as an eye stroke, retinal vein occlusion occurs when there is a blockage in the veins of the retina. Any blood transferred to the eyes by the arteries cannot travel back to the heart through the veins.
Figures compiled by Genentech estimate that 1.1 million Americans suffer from RVO. Eye strokes are the second most common cause of vision loss that stems from conditions that affect the veins of the retina.
Retinitis Pigmentosa
Retinitis pigmentosa is a rare and incurable congenital condition that impairs vision. Even though there is no cure, eye doctor can implement treatments designed to slow down the rate of a person's vision loss. Only1.5 million people around the world have retinitis pigmentosa. While the number sounds big, the planet's total population is 7.53 billion people.
Contact Us
For more information about treating retinal disease and helping you see clearly, be sure to contact our team of eye care doctors and vision specialists. We at Retina Associates are here to help. You can reach our Shawnee Mission main office by phone at (913) 831-7400.