What Is the Difference Between Wet and Dry Macular Degeneration?
What Is the Difference Between Wet and Dry Macular Degeneration?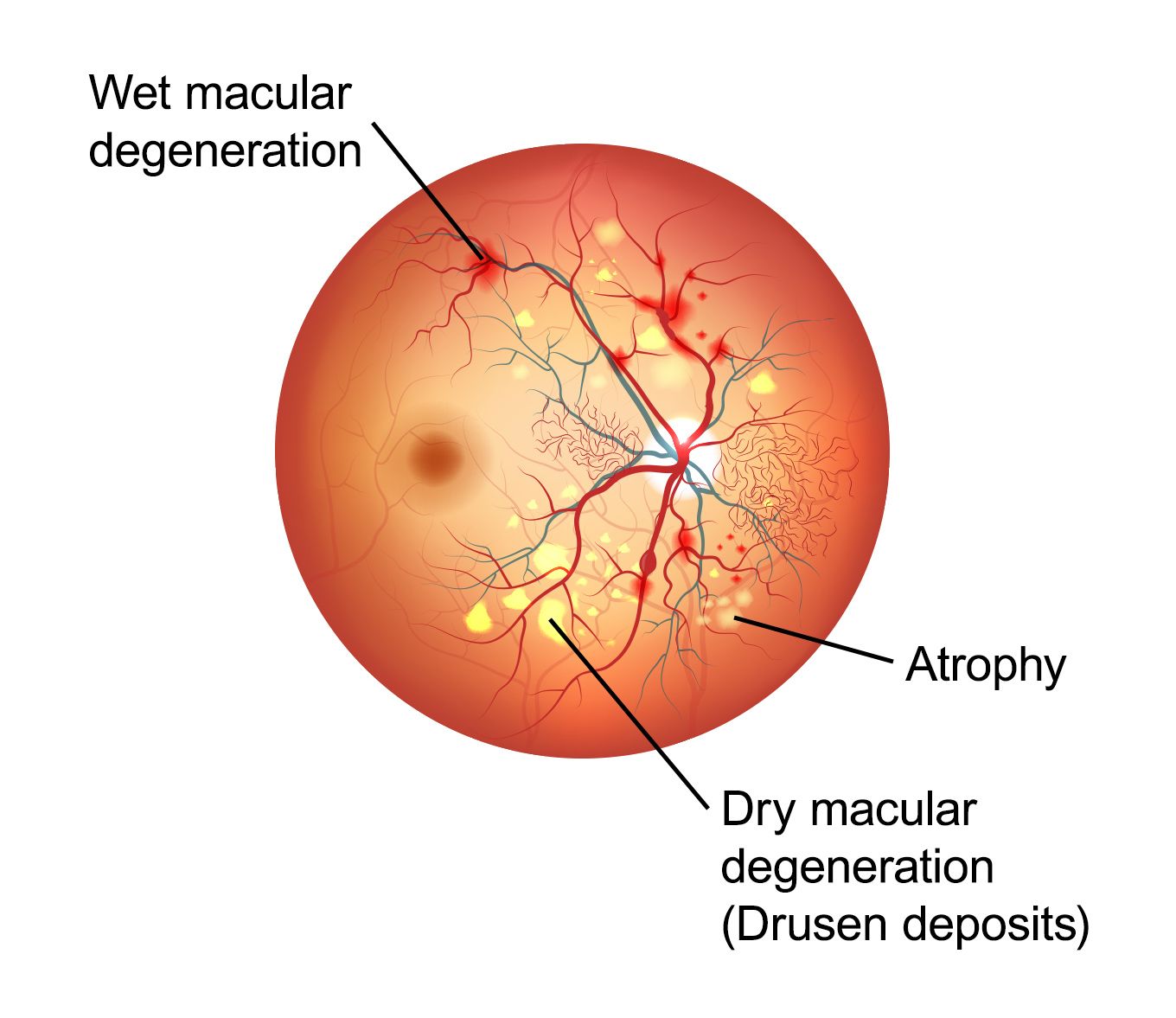 Macular degeneration is an age-related disease that causes vision loss in the center of the field of vision due to thinning of the macula. Macular degeneration is most common in adults over the age of 50.
If you are experiencing blurred or reduced central vision due to retinal disease, the doctors of Retina Associates, LLC in Lenexa, KS, can customize a treatment plan that heals your eye and restores vision. Macular degeneration is classified as "wet" or "dry" depending on the underlying cause of vision loss. Our office can treat both forms of macular degeneration.
What Is Dry Macular Degeneration?
Around 90 percent of people diagnosed with macular degeneration have the "dry" variant of the eye disease, according to the American Macular Degeneration Foundation. Dry macular degeneration results from the progressive thinning of the macula (the central area of the retina).
As the photoreceptors and other important areas of the macula atrophy, the color of the macula begins to change. The thinning of the macular results in reduced function in most cases.
Symptoms of dry macular degeneration include:
Visual distortions
Difficulty seeing in low light situations
Reduced central vision
Difficulty reading printed words
Difficulty recognizing faces
Risk factors for dry macular degeneration include:
Advanced age (over 50)
Family history of retinal diseases
Tobacco use
Obesity
Cardiovascular disease
What Is Wet Macular Degeneration?
Around 10 percent of age-related macular degeneration is classified as "wet." This form of macular degeneration typically progresses from the "dry" form. This condition results from the formation of new blood vessels in the choroid layer behind the retina.
The new vessels tend to be weak, which causes leaking and bleeding. Leaking fluids can cause scar tissue to form and retinal cells to cease functioning.
Symptoms of wet macular degeneration typically progress quickly and include:
Visual distortions
Impaired central vision
Reduced color perception
A general haziness in your overall vision
Risk factors for wet macular degeneration are the same for dry macular degeneration.
What Are My Macular Degeneration Treatment Options?
Early diagnosis is critical for preventing vision loss. Macular degeneration is the leading cause of vision loss in individuals over the age of 60, according to the BrightFocus Foundation.
Diagnosis and Testing
There are a variety of diagnostic tests performed at our Shawnee Mission eye center that can look for signs of wet and dry macular degeneration. Once you have been diagnosed, possible forms of therapy can include medications, laser treatment, or implantation of a telescopic lens.
Learning to Live with Impaired Vision
Macular degeneration will not lead to substantial vision loss because peripheral vision is retained.
In some cases, a low vision rehabilitation specialist can help you find ways to adapt to your changing vision.
Early Treatment Can Save Your Vision
One of the best ways to stay ahead of wet or dry macular degeneration is to schedule regular eye exams, especially if you are over 50, have a family history of retinal diseases, or have not undergone an eye exam within the last year. To learn more, schedule a consultation at our Shawnee Mission practice. Contact us online anytime or give us a call at (913) 831-7400.